Posted: Jul 12, 2021 04:51 GMT
The Colombian military in retirement implicated in the assassination were employed by a US security company, Haitian authorities confirm.
Several members of the group of Colombians and Haitian Americans arrested after the assassination of the Haitian president, Jovenel Moïse, assure that the original plan was to arrest and not to assassinate the president, according to investigators cited by the Miami Herald.
The attack on the president's private residence in Port-au-Prince took place in the early morning of July 7 and involved 26 Colombians and 2 Americans Haitians, 19 of whom have been arrested, according to authorities.
Investigating Judge Clément Noël and another person who spoke to the suspects told the US media that "arrest the president and take him to the presidential palace"was the task they had been given.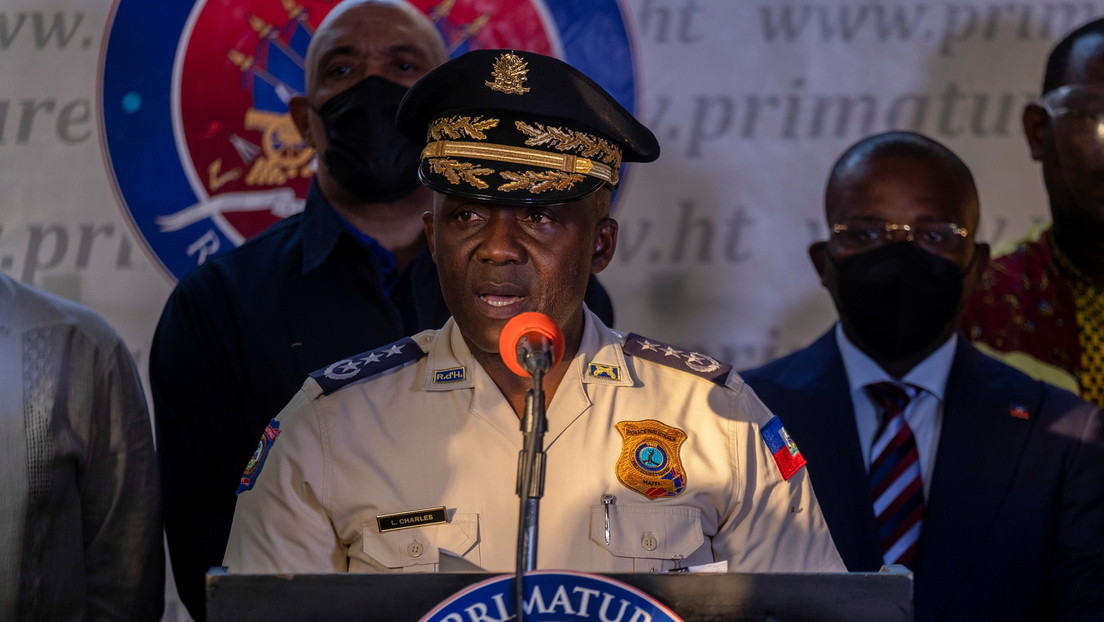 Arrested James Solages, 35, and Joseph Vincent, 55, both residents of Florida (USA), told investigators who acted as interpreters for Colombians that, according to them, they had an arrest warrant. However, they maintain that when they arrived at the residence, the president he was already dead.
Solages and Vincent, who say they do not remember who provided the arrest warrant, told another investigator that the idea consisted of wear someone else to Presidency of the Caribbean nation, to tackle the political and governance crisis.
Colombians, mostly retired military, declared that they had arrived in Haiti employed by the company CTU, which is based in Miami and is headed by a Venezuelan immigrant.
Key suspect
The director of the Haitian National Police, Léon Charles, confirmed this Sunday at a press conference that this security company was in the plot. The police officer announced the arrest of a suspect with a "central" role in the case: an American doctor of Haitian origin identified as Christian Emmanuel Sanon, 63.
As explained by the Chief of Police, this Florida resident aspired to occupy the position of president of the country. "He came in June on a private plane for political purposes and contacted a private security company to recruit the people who carried out the act, "he said.
Apparently the group's initial mission was to protect Sanon, but then the tasks changed, he explained. Many of the arrested mercenaries contacted Sanon.
"They wanted to kill himCharles said of the plans for President Moïse. "They realized what they were doing."
If you found it interesting, share it with your friends!