Posted: Jul 11, 2021 23:09 GMT
The woman "tried to open the front gate and physically assaulted, bit and injured a flight attendant," said an airline spokesman.
An incident on board a plane in the US, recorded and posted by a TikTok user, shows a female passenger gagged and immobilized in one of the seats the aircraft.
In the video, which has more than four million views, the unidentified woman can be seen sitting tape around the chest and mouth, as he tries to yell at the passengers who passed him to disembark. Likewise, paramedics and police officers are shown waiting at the entrance with a stretcher.
In a sequence of three videos, the 'tiktoker' explains what happened during the flight. He mentions that about an hour after taking off, the assistants began to run frantically through the corridors, closing the bathroom doors, and whispering, without anyone knowing what was happening. Minutes later, the captain addressed the passengers asking them to stay in their seats due to a "bad situation" that was happening in the front.
Later, he says, as the plane landed, a flight attendant explained that the woman I was going through an apparent mental breakdown He "had a fit" and tried to get off the plane.
The episode occurred on American Airlines flight 1774 that was traveling from Dallas (Texas) to Charlotte (North Carolina) and has sparked a debate on the networks. People have questioned the actions of the crew members, claiming that if the woman was really having a nervous breakdown of some kind, restricting her like that could actually do her more harm.
"We must not tape people with mental illness, we must have a better protocol for these things," wrote a user on the social network.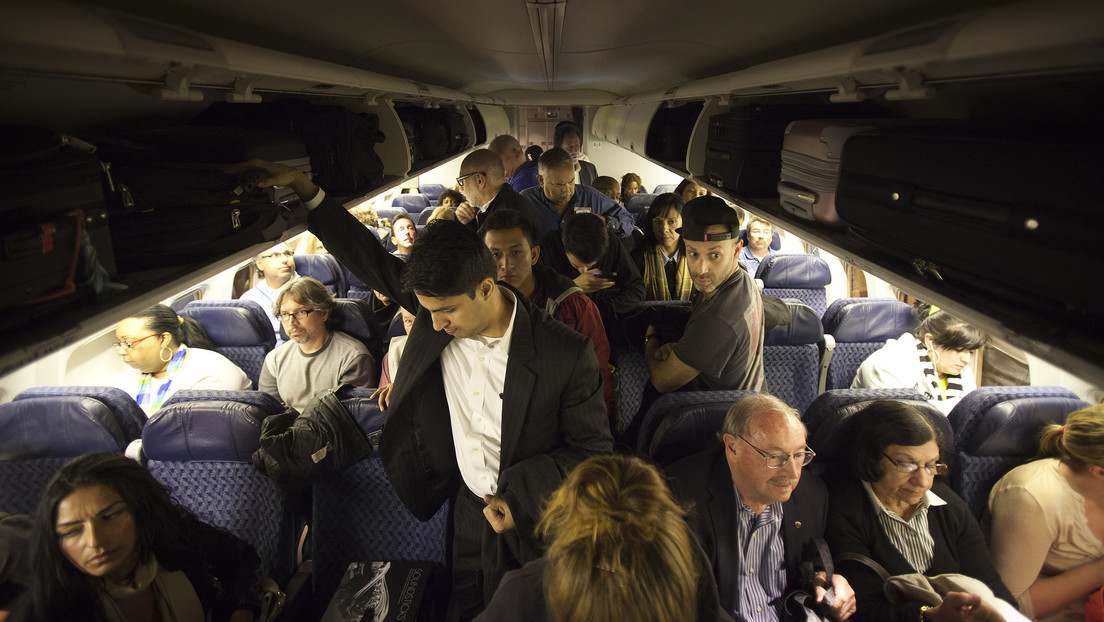 For their part, other Internet users said that, in a scenario like that, the crew has to do whatever it takes to keep people safe.
"Brother, they literally did what they needed to for the safety of everyone on the plane," said another user.
For its part, an airline spokesperson, in a statement emailed to Business Insider, reported that the woman "tried to open the front gate and physically assaulted, bit and injured a flight attendant. "The spokesperson also mentioned his support for the flight attendants," we applaud our crew for their professionalism and swift efforts to protect those on board. "